This post starts with a life update, since it's been a while.
This past week was Halloween. Normally, Halloween is a bit upsetting. It's usually got a lot of crappy, racist/sexist/culturally appropriative costumes that make me squirm or make me angry. This year, though, Halloween was pretty great.
My students were adorable; every costume was fun and not offensive. Huzzah! The only Día de Muertos display came from our Spanish teacher, who dressed as La Catrina and taught kids not already in her class about the actual holiday.
Later that night, my guy and I went out in Waikiki which, while crazy, was actually a pretty great time.
Then, of course, I just had to go on facebook.
Which, you know, wasn't so bad at first! After understanding what facebook is for me, I've come to either just accept things or hit that "unfollow" button, so I can sort of disengage (which I imagine others have done to me). I don't want an echo chamber, but I think ensuring my space and time are what I need is also healthy.
Then, I stumbled onto the page of someone I had unfollowed already. I should've known better because the first few posts already had me like
and then reading the comments I was all 
I sighed and felt some part of my psyche beginning to suit up. I felt compelled to call them out (and perhaps complicit if I didn't). Everything I was seeing was so against what I believe to be right, and I have spent so much time in the online world having these discussions, that I instinctually began readying myself to join in a sprint of having this conversation.
Then, I stepped back for a second and thought,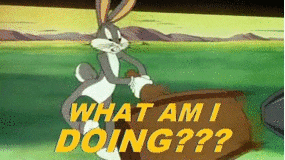 Did I really even know this person? Did I actually care about their opinion or if they changed? If I had unfollowed them in the first place, why was I about to jump into the pit of ridiculous argument with no real outcome? Was it worth my time, energy and frustration?
So, I did something different.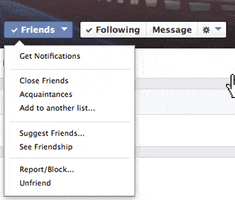 There was something so freeing about this moment. Part of it was that, as I'm growing up, it's good to realize that I don't need to deal with everyone. Some people just need to be let go.
The other, though, is that I found a small sliver of hope where I often struggle. I normally see conversations about appropriation or privilege and cringe. I feel angry and, mostly, helpless.
Lately, though, there's been a shift within me. The more I see people having these conversations, those of echos of hope have started to reach me. Even more importantly, though, is that the more I have these conversations with my students, the more confident I feel that we're pushing each other towards actual change. 
Last week, as my 7th graders read The House on Mango Street, they got a brief lesson on White flight. Today they're exploring gender identity and expectations. My 9th graders are deep into To Kill a Mockingbird, and already making connections about bias, perception, and racism. They are pushing me to think more deeply. They are asking the questions, and even if we don't agree, I'm so proud of them for thinking about it.
So, that's fine, person on Facebook. Let your fragility allow you to be complacent as a half-way "ally." Accept cultural appropriation and enjoy the commercialization of my people this Halloween.
For now.
I'm not stressing. On a larger scale, I am feeling more assured in Dr. King's words about that long arc bending towards justice.  I am believing, more and more, that tides will turn. I am hopeful for the day when what you perceive as "small potatoes" will get called out as signs of larger beliefs we don't accept anymore. So, someone else can teach you another day.
Who knows? Maybe it'll be one of my students.